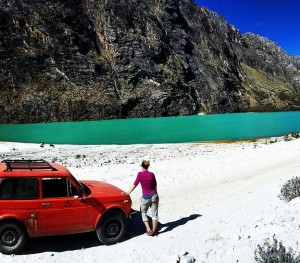 Even though I had always very much enjoyed my job as Communications Specialist at the International Center for Tropical Agriculture and love my life in Cali (Colombia) I felt it was time for a change, and follow my dream: start up my own communications agency while at the same time roam around the Latin American and European continents for a bit, using different transportation modes.
So, I actually thought setting up my company and travelling would be the perfect combination! However, many, many did not agree with me. When starting up a company shouldn´t you be saving all of your money, instead of spending it on travelling? How can you be on vacation and work at the same time?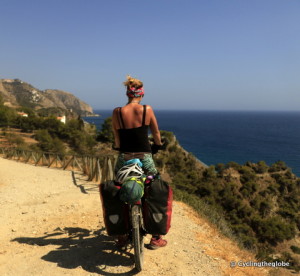 All of these questions even made me doubt my plans, just for some seconds though.. and then I decided to actually prove that it is possible: make notes of things that I learnt and noticed and share with those that also think this is the golden combination!
And so I did: I formally set up Sivin Communications the 1st of March 2016: finished the website, promotion material, business cards and social media engagement for this Communications for a Social Change Agency. And basically at the same time, during the months of March, April, May and June I travelled southern Colombia, Ecuador and Peru in my Lada Niva car from ´79. Then from half July to half September I travel by bike from Morocco up to Spain and France. And I am pretty sure the travelling will not be over yet.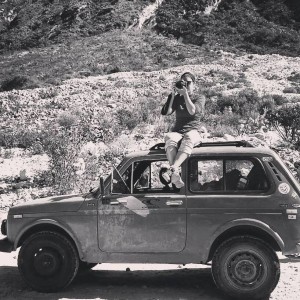 And this, while keeping on working for my own company, finishing and starting consultancies, engaging in social media, assisting virtual webinars and hang-outs, etc.
Now, 6 months on the road I can say that, first of all, it is possible to start a company and travel at the same time, second of all, it requires quite some dedication, flexibility and creativity to do so, thirdly: you will meet so many inspiring people on the way who have made the same decisions as you have. I am still so incredibly glad I tried to ´prove them all wrong´ or better said, ´to prove myself right´ and feel that now it is time to share some of my ´lessons learnt´.
Dedication
There will be many times in which there is so much more fun stuff going on in the places, hostels, beaches, cities, local family houses where you are, and the whole world seems to be aimed at distracting you from your work. I have always kept clear that my main priority is Sivin Communications. This helped me to keep things straight. However, if I felt that there was really some opportunity I shouldn´t miss, I have definitely also joined in, and put my work off to the next day. Which is perfectly fine, as long as you find a balance in doing the two things.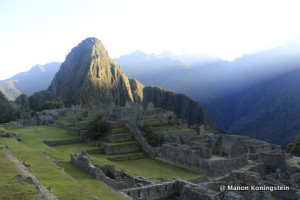 Stay connected
Make sure you keep on being visible in your working area. Using social media such as Twitter/LinkedIn/Facebook/Instagram I keep on posting updates, sharing information, engaging in discussions, etc. It keeps me up to date of what is going on, and makes sure that I keep on being visible. Also, bookmark interesting webinars and virtual discussions you would like to follow. Find a quiet coffee place somewhere and join these discussions.
Invest in a local SIM card with data, so you can at least check your email and social media every couple of hours. When I see I have an email I will immediately reply with a short sentence thanking them for their email and I will be back to them later that day or the day after. I generally don´t like typing long emails on my phone, so I prefer to have a quiet place and Wi-Fi on my laptop.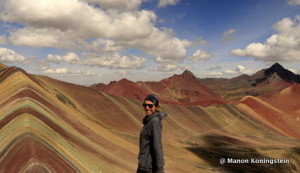 I usually plan calls with interested possible clients, colleagues, etc. within a week in advance, so I know very well when I need to find myself in a smaller city where the chance to have Wi-Fi is bigger. Whenever I have a call I will make sure I am in a more ´business´ or ´fancy´ area around town and will go check out different Wi-Fi options: nothing worse than having a call with a bad connection. I also always make sure I have the person´s cellphone number, in case Skype is playing up, I can use Skype to call their local phone numbers as well.
Make use of off-periods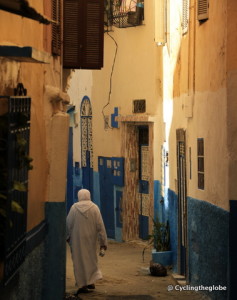 No one will be responding emails or requesting Skype calls during the weekends, so I use these days to be fully on the road. Also, around July/August and December/January, worldwide, people are out of the office and/or on vacation. So these are the months in which I can travel to more remote places, where I won´t be needing great Wi-Fi every other day.
Also, when I know I will be in a remote place for some times, I will always put on an ´out of the office´ message, so people know they might not get a response right back.
Network on the way
I had never expected to find so many similar people on the road. While travelling in Latin America I found many, many other freelancers, especially in the creative sector. This way we have been able to exchange experiences, contacts, thoughts, ideas, brainstorming sessions, etc. All in all, very inspiring meetings that motivated me even more to continue the way I was doing my things.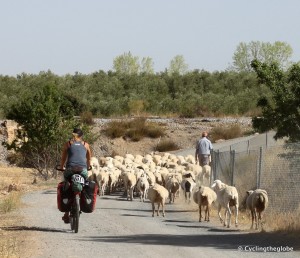 Budget
I had told myself that, as long as my life on the road would be the same or less expensive as paying rent and living my daily life, I could continue (which meant an estimate of 30 USD when I was travelling with my car in South America and 20 euros travelling with a bicycle in Europe). However, to keep this budget I have some small recommendations as well:
Sublet your own apartment, and instead go camping, CouchSurfing, volunteering in hostels, or for cyclists: Warmshowers. I have also taken some hostels every once in a while, however, in Europe, this is much more expensive. Staying with local people not only saves on your accommodation budget but it´s also such a fun way to meet local people, get the best advices on where to go, share meals with them, etc.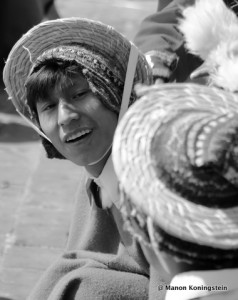 Especially in Europe, look for a supermarket around lunch and dinner time and always carry a plate, knife and cup. There are always parks and/or benches near, and supermarket food in Europe is good and cheap. Also, in southern Europe the ´daily menu´ is delicious and not expensive (5-8 euros). When camping or in hostels, get people together to cook together. More fun, and cheaper if you do bigger groceries
Use as much free Wi-Fi as you can. Know where to find the free spots: municipality parks, supermarkets, bus stations, train stations, they all have free Wi-Fi.
When you stay in one area for a bit longer, make friends with the owners of the local coffee places. By coming back to the same coffee place to work every day, I have received many free coffees, juices, little snacks, etc. Often, owners are happy that there are people, in the end: a coffee place with already people inside will attract more people, so they will do everything possible to make you stay.
Swap everything possible: books, clothes, shoes… other travelers might be happy with your ´old´ stuff whereas I will be happy with theirs. No need to get new stuff.
Propose to exchange services: renting kitesurf gear in exchange for translating some of their promotion material in English, preparing dinner in exchange for somebody who helped fixing my car. It´s so much nicer to make use of each others services, and so much cheaper as well.
When I was travelling with my car, I always took other travellers along. This way we could share gas and toll way expenses. It´s cheaper, way more fun, for me and for them and gave me some great friendships. Finding people through hostels or couchsurfing was incredibly easy!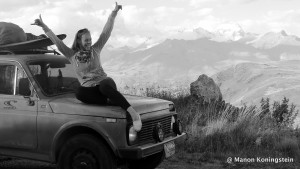 Challenges
This is not a holiday: this is a way of life! So, yes.. there will be times in which you will get frustrated with crappy internet connections, you have to miss travel opportunities you would have liked, you have to return earlier from that beautiful remote but disconnected paradisiac island. Again, this is not vacation.
You will get many comments from people, saying you are living the luxury life, that you don´t have to work so hard. Try to leave these comments aside, only you know your own worth.
After a long day of cycling, the very last thing you want to do is get yet a couple of more hours to work. However, this is the consequence of travelling and working, you are trying to live two lives at once. Suck it up and do it, you´ll see that once you get into working-mode, these couple of emails you had to write where not that bad.
Living on the road can get a bit exhausting. Moving from place to place, meeting new people, new places. If you feel it´s getting a bit too much, stay for a little while in one place. I also do this when I feel I am getting a bit behind on work. Staying put in a place will calm me down, and get me to getting much more work done.
So, these are my lessons learnt. However, I am extremely curious to hear what your lessons learnt are? Who has been (or still is) in the same position? What where your challenges? And well… of course new travel tips and/or destinations are always more than welcome as well!
And finally, would you like to know more about Sivin Communications, or have a plan to work together somehow, I am all ears!! Write me at sivincommunications@gmail.com, follow me on Facebook: Sivin Communications, twitter: @sivincomms or Instagram: mkoningstein