Of course, in the dynamic life of an entrepreneur and a communications agency for a social change, every day marks a difference. But still, passing the first year makes for a good moment to sit down and reflect.
A little summary of last year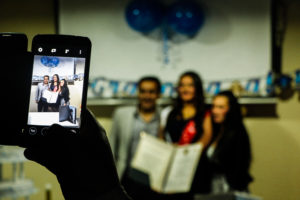 As you can read in my former blog, after some years as a Communications Officer at the International Centre for Tropical Agriculture I decided it was time for a change. I threw myself into the unknown seas of becoming my own boss, and starting an agency for communications for a social change. At the same time, I decided to hit the road across different continents and with different transportation means. How did that go? Read all about it here.
Over the last year, besides doing a lot, lot of networking, meeting amazing people and presenting and explaining the concept of Sivin Communications I have done and am doing some great projects with the
CGIAR Research Program on the Integrated Systems for the Humid Tropics working on systematising our Participatory Video project in Nicaragua and summarising our project.
In collaboration with Humidtropics, the International Centre for Tropical Agriculture (CIAT) and the International Livestock Research Institute (ILRI) creating a free e-course on participatory video facilitation;
With the GeoCitizen/Geociudadano project to create animated videos explain their approaches as well as helping them reach out to their communities.
With the University of Salzburg to create an animated video to reach out to their students
Creating a new website and house style for CRECE, a coffee research program working with small holder farmers in Colombia.
Working on photography projects with CRECE and el mundo HolAndes, a project working with smallholder cheese farmers in Cundinamarca, Colombia
And proximately I will start working with the Gender Integration team of the Forest, Trees and Agroforestry (FTA) program of the CGIAR; with the UNIGIS program and with Footage Youth.
What is an agency for communications for a social change, you may ask?
At Sivin Communications, I work with projects, organizations and institutions that have as a goal to make a change in the world. Examples are Research for Development institutes, NGO´s, local and national governments working for the social development of their countries and regions, education institutions targeting social change, etc.
Since this is quite vague, and not every organization might actually be able to directly contribute to this social change, I work a lot on my intuition, and whether I feel that the project or organization has social change in their environment as an actual goal, and not just as a marketing trick.
Check out this little animated video to explain the concept a bit better.
Of course, I realise that this specification has made it hard for a start-up. Even though there are lots of initiatives and projects out there, they often have no budget, no clear organisational objectives, and might not have considered including alternative communication strategies into their plans.
So that´s my challenge:
Showing exactly these projects how they could benefit. Often I sit with my clients, trying to think creatively with them on how to reach and do most with their limited budget available.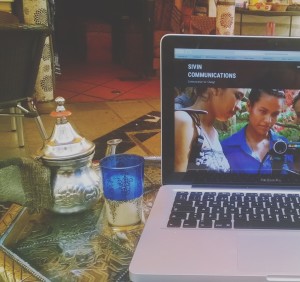 Through my experience working in the field in developing regions, I definitely have gotten very creative on many aspects: how to deal with low budgets, with technological restrictions, with last minute mayor changes in your plan, with bureaucratical issues, etc. Because of this experience and the way I include alternatives into any project proposal, I have gotten the trust and respect of my clients. In the end, as much as they do, I want their projects to succeed and their objectives to be reached, since I want the social change in their environments as much as they do.
Does it sound like everything is just going great?
Well, nice that you are thinking so, but the life of an entrepreneur comes with some extreme ups and downs. What I did not realize, and what I have never had to deal with, is the, in my opinion, big dependence upon third parties, and the feeling of sometimes being a bit ´abused´.
It has been extremely hard to put my limits: I am ´just´ a start-up and I have often felt that I do not have the experience, the name and the right yet to put my limits. First I need to prove myself, and then I can be the one who makes the rules, is what I thought. However, over the last year I have learnt that this is not entirely true: I think it is quite important to set your limits, be clear with your clients from the beginning, be understanding, but also respectful to your own objectives.
As nice as being your own boss sounds, and the thought that you can work whenever you want, it not always works this way, I have noticed. Because even though I have made myself a wonderful timeline, in which I know when and what times of the day I work most efficiently, and well, I am my own boss, so I can decide this, right? No, I have noticed that in the end I still follow my client´s timeline. All of their feedback and changes will still always come in the last two days before the deadline, despite the fact that I carefully spread all of my activities over the total time of the project. It is therefore that I make sure that the last week before a deadline, I am extremely available, just for this project. That I am in a quiet place, with good internet connection and that I try to push my client to not give all of their feedback on the last day.
Acceptance and appreciation
However, at this specific moment I would not want to change anything. I accept the limitations and challenges that being my own boss brings along. I know that I am unable to plan more than 1 months ahead, I know that my lifestyle asks certain sacrifices and I know there will be many more nights laying awake to come. But actually, I even appreciate these challenges (most of the time). Because I realize they help me realize my dream, and my own goals, and, what would life be without a little struggle. Also, it has made me realize that starting up a company cannot go without the help and support of your partner, family and friends and in case they didn´t know yet: I am so grateful to have them in my life, and I apologize for any grumpy days (ok, weeks) I have made them suffer through.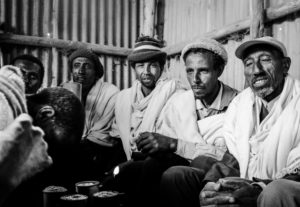 Some final personal recommendations from my side, making the fine line between work and personal life a bit nicer:  make sure you have a nice and inspiring coffee place around our house or office. To me, changing environments is what inspired me. (secretly) overhearing other people´s conversations might all of a sudden spark some creativity, the music I hear which I am not used to putting, etc.
Furthermore, I think I would not have survived without doing my daily doses of sports. It is very important to force myself to leave the house, get on my bike to the pool, tracks, mountains, whatever, and make sure that at least 1.5 hours a day I will not think of anything Sivin Communications related.
Do you want to stay updated on what we are doing?
Follow us on social media:
Twitter: @sivincomms
Instagram: @sivincomms
Facebook: Sivin Communications