My name is Manon Koningstein and I am the founder of Sivin Communications.
With a European Masters Degree in Intercultural Communications and a profound interest in gender-sensitive Participatory Communication tools,  my passion, heart and soul is in everything we do at Sivin. I believe that only by involving áll groups, of all ages, ethnicities, genders and educational backgrounds can we truly reach a social change.
I first starting thinking about and designing different Participatory Communication tools for Social Change when I was working at the Gender & Climate Change team at the International Centre for Tropical Agriculture (CIAT) and the CGIAR Research Program on Climate Change, Agriculture and Food Security (CCAFS).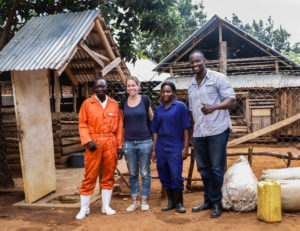 I noticed a need for more bottom-up communication tools, a new and innovative way to include the actual target groups of the agricultural research for development. A gender-sensitive perspective was needed, as well as a way to actively engage the youth. It is here that the first ideas and thought around the use of Participatory Video and Participatory Photography where born.
In March of 2016 I took the step to start Sivin Communication, an agency completely oriented at participatory communication for a social change, with a strong gender-sensitive approach. Since then I have expanded by also using other technologies such as 360 degree video for storytelling, whiteboard animations and photography.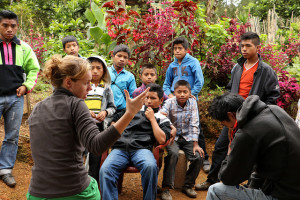 Having a roster of incredibly talented, specialized and passion-driven freelancers working with me, means we are able to offer exactly that service that you need, completely tailored to the story you and your target group want to tell.
I have given various presentations, participated in webinars and radio interviews, explaining the approach I take with Sivin. And not only that, the majority of the year I work remote on my agency, and exactly this remote working with a flexible office on the road is something that inspires me. Meeting new people, facing new challenges and continuously learning teaches me to be continuously creative an flexible in everything I do.
Working with, from and for communities is what inspires me: to see an actual change within just a matter of time, the creativity that flows from the tools we use and the actual feeling of empowerment makes that I am not only passionate about Sivin,
I AM SIVIN.